This little eel has become a bit famous in the marine science world of fluorescence and was featured in a 2017 NOVA special called "Creatures of Light" on TV. The little fluorescent eel was captured by accident while I was photographing coral fluorescence on Bloody Bay Wall with a team of scientists for an exhibit at the New York Natural History Museum. I didn't even see the eel, just the brilliant flash of my special strobes, that emit a pure blue light to excite the corals, which glow a bright green in response. Going through the images later, I discovered the eel brightly showing the same green fluorescent glow as the corals. The scientists thought I was playing a trick on them. The glowing eel started the scientists on a new path studying fluorescence in fish and animals. Now they are finding that a huge number of marine animals have this same glowing fluorescence – even turtles!
Archival quality printing

Highest possible resolution

Custom print styles and sizes available by quote
Shipped in lightweight box. Unframed prints shipped rolled.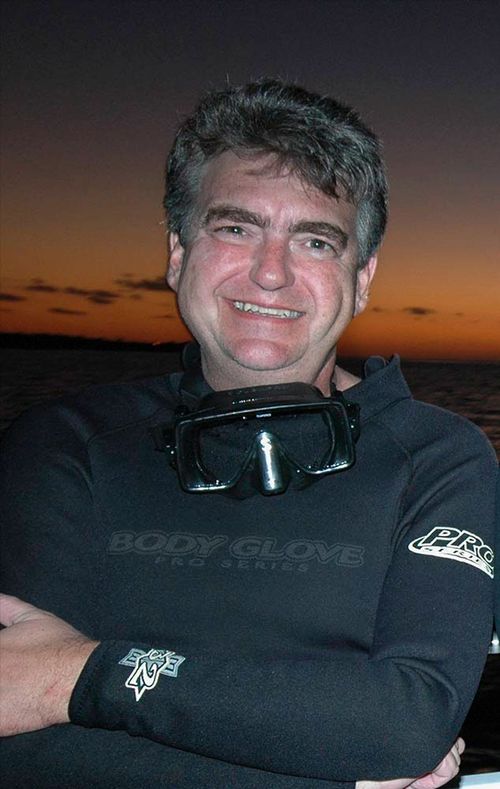 Jim Hellemn has made a career out of inventing ways to capture the spectacular colors and details of coral reefs. His images have appeared in National Geographic magazine, the American Museum of Natural History and are featured in several large-scale public attractions.