A Nassau Grouper looms in the foreground and a diver looks down from above as a Tiger Grouper rests at a "cleaning station", being groomed by Yellow Stripe Gobies, Fairy Basslets and cleaner shrimp. The Nassau is being cleaned too, a common site on the steep coral reef walls at Bloody Bay Marine Park in Little Cayman.
Available in five dramatic sizes:
Archival fine art print on Aluminum composite with satin anodized aluminum backing frame.
130 year + archival quality printing

highest possible resolution

super-gloss UV laminate

elegant backing frame with hanging system

custom print styles and sizes available
Shipped insured packaged in lightweight foamed box.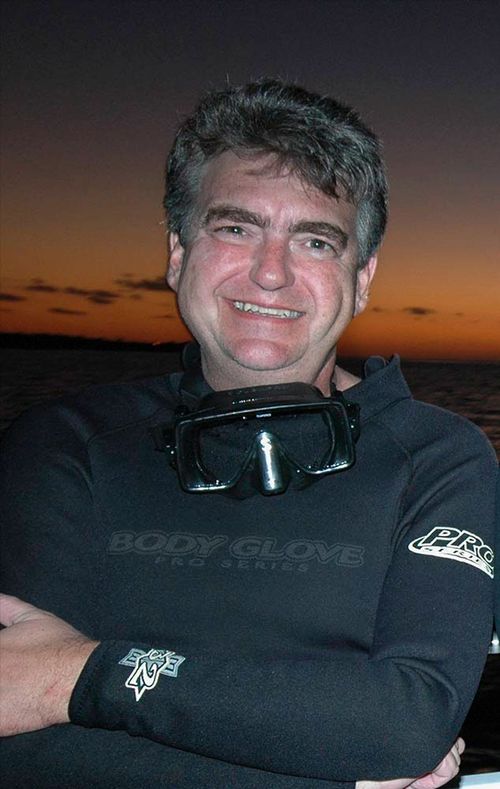 Jim Hellemn has made a career out of inventing ways to capture the spectacular colors and details of coral reefs. His images have appeared in National Geographic magazine, the American Museum of Natural History and are featured in several large-scale public attractions.