What has inspired me to spend to spend my life jumping into the ocean to take pictures? I guess I'd have to say the ocean itself and my love of it. I have always loved to be in the water, but in my twenties I learned to scuba dive and discovered what is was like to be under the water – and then I loved it even more. I would discover something new on every dive. I immediately wanted to share all the cool things I saw. ...Read More
The UW Photography Challenge
I have been hooked on photography since the eighth grade, but taking pictures underwater is entirely different than photography on land. As an amateur photographer, I quickly discovered that water absorbs all the red and yellow light in just a few feet and you have to get really really close to get a good shot. I also learned (over and over again) that backing up to take a wider shot just made everything blue and fuzzy. Instead of having sharp, vivid images to share what I had experienced in the ocean, I'd have to describe what I saw and explain why my blurry pictures didn't really capture it. Underwater, vibrant colors get washed out – vivid red looks black!
I realized that most people never have the opportunity to see the real beauty of the ocean and as a result, they can never fully appreciate or understand the wonder of this essential part of our environment, which occupies two-thirds of the Earth's surface. I wanted to help change that.
I spent years just learning to capture well exposed images on film, and then I worked for many more years to develop new ways to see farther than my camera could when I am close enough to see the the real colors of the reef. Now, I capture wide landscape views of coral reefs and underwater environments that allow you to see the spectacular colors and intricate details that I see up close.
"South Point 2" Sipadan Island, Malaysia
I do this work for a couple of reasons: First, I want you to see the beauty, vivid colors, and diverse marine life I see on every dive. Second, I want you to witness the beauty of coral reefs through these wide and detailed landscapes, which are extremely difficult, time consuming and expensive to capture.
In 1998, I started work on what became one of the highest resolution images ever captured underwater. It was also the first "stitched" image ever, which was made before digital cameras and stitching software existed. The image was a 1.77 gigapixel photograph of a section of Bloody Bay Wall, a world famous dive site in the Cayman Islands. The image received instant attention, and National Geographic Magazine published "Portrait of a Coral Reef," in October 2001.
Since then, I've completed numerous projects and have created many fine art pieces this way, frame by frame, I connect and manually stitch dozens or hundreds of images together in a process that cannot be rushed or automated. Digital cameras have dramatically improved the quality, and now save me from doing countless film scans, but the post-processing of these images still must be done by meticulously stitching each frame by hand. Projects can take several weeks, or even months to produce.
"Great Wall West" photographed with ambient light with a wide angle lens
Composite image of "Great Wall West" 1770 MegaPixels July 1999
I want to make the end result of my unique process available to the world, so that everyone can appreciate a part of our environment that very few people get to experience.
My goal is to increase public awareness by providing the most vivid images technologically available. Then, anyone can make a connection with the beauty and wonder that lies beneath the surface of the sea. My hope is that if more people can make this connection, they will grow to love the ocean as I do, and instinctively want to protect it and contribute to its conservation.
These are the Highest Quality Fine Art Prints
Fine art quality prints on aluminum composite with recessed aluminum frame
Each print is a limited edition – entirely hand-made and hand-signed by the artist. In short, these are the highest quality archival prints that I know how to make, designed to last a lifetime. All of the prints are Giclées, printed on PET gloss film for the highest imaging quality using wide gamut archival inks, which are rated for more than 130 years of indoor life. Teach print is mounted on a 1/8" thick sheet of Aluminum composite, and backed with an elegant satin Aluminum square tube frame that is recessed 3-5" inches (depending on the print size), so that the sheet appears to float in air one inch off the wall.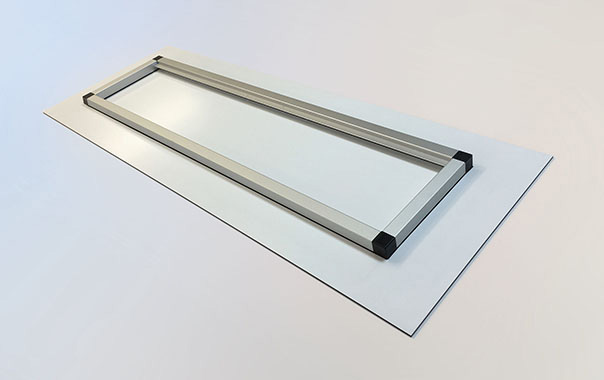 elegant satin aluminum backing frame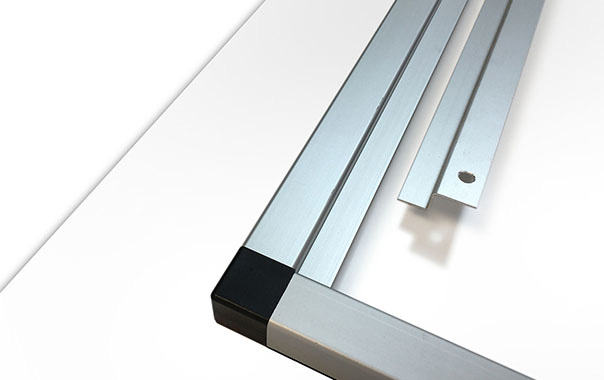 ALUMINUM PRINT STANDARD WIDTHS 48" / 60" / 70" / 80" / 90" / 110"
STRETCHED AND UNSTRETCHED CANVAS PRINTS AVAILABLE BY QUOTE
CUSTOM SIZES AND PRINT TYPES AVAILABLE BY QUOTE
most images are available in a wide variety of sizes and print types